Description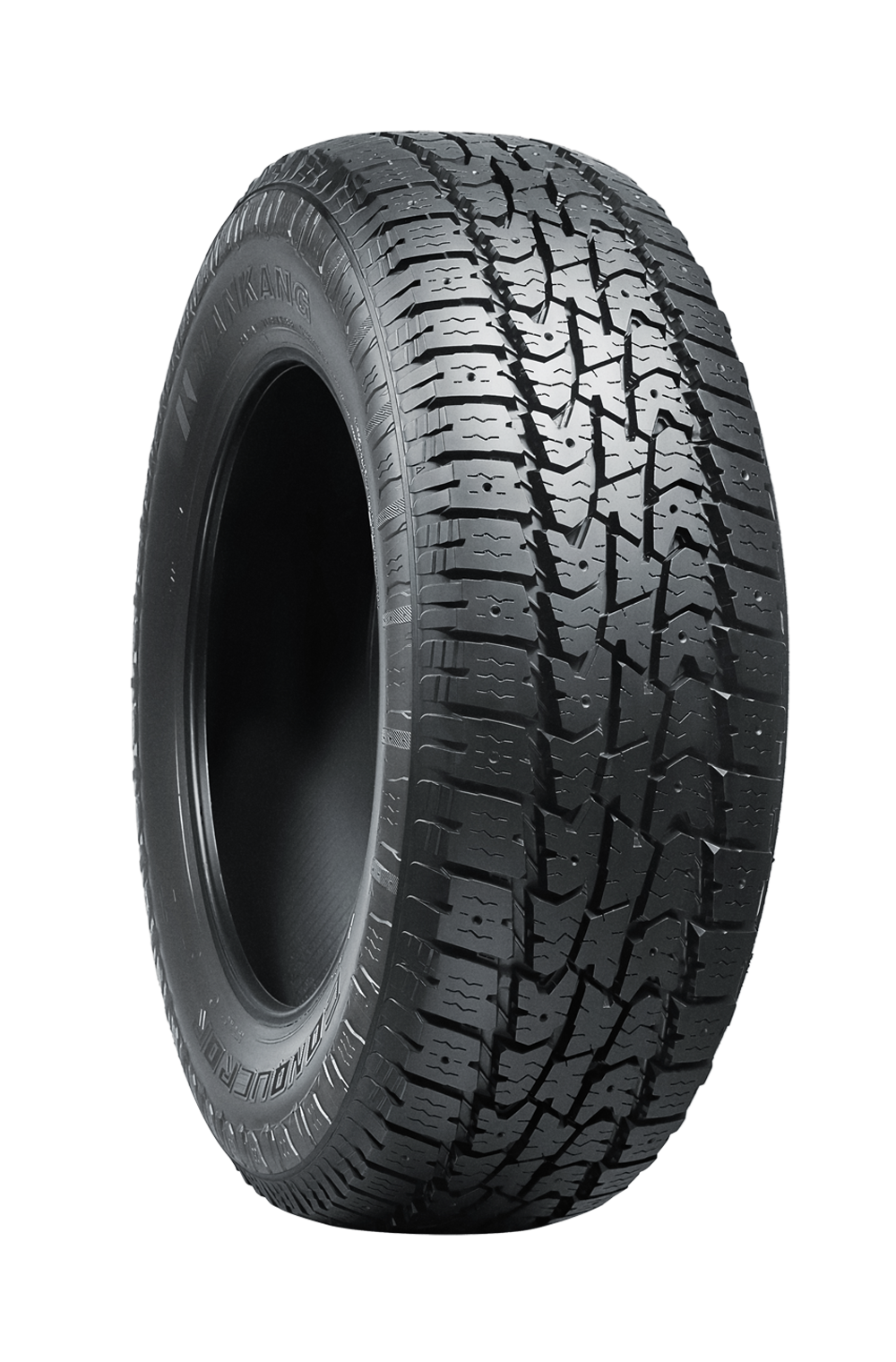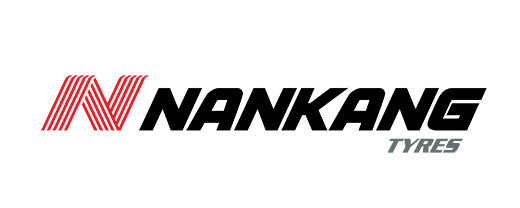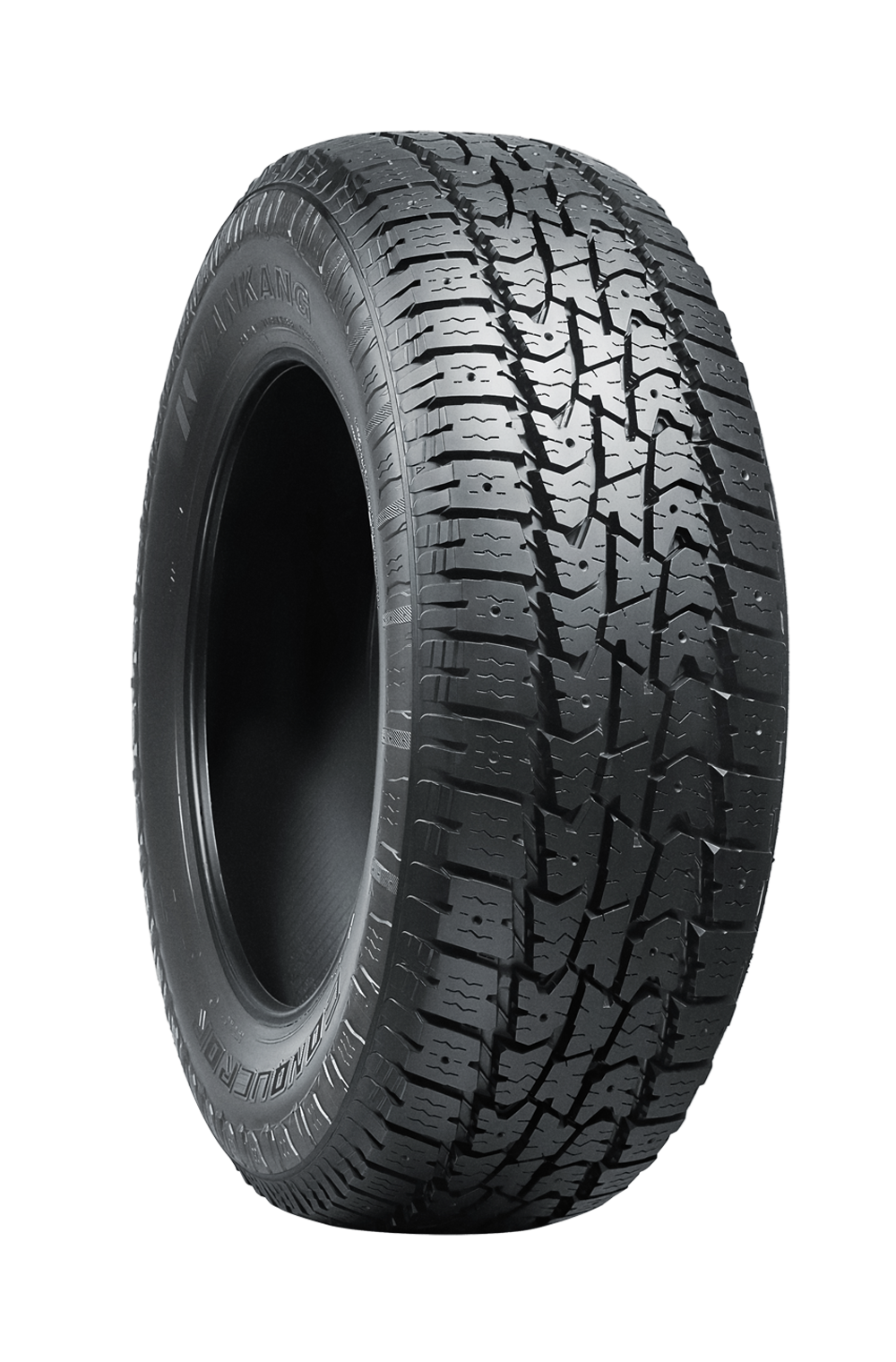 Nankang AT-5 285/50/20
Nankang AT-5
Zigzag grooves can provide friction on all terrains including muddy, gravel or snowy roads, and also enhance the tire driving ability on rugged and rough roads.
Interlocking central blocks design can increase the tire stability on rugged and tough roads.
Stepped wall design on central sub grooves expel the gravel by the step edges while tire rolling. It also prevents the lodged stone from cutting the blocks.
The prominent bars on the bottom and wall of the grooves on tread shoulder discharge the clobs and stones lodged in the main grooves.
Connection bars design between blocks reinforce block stiffness and prevent irregular tire wear.
Tread compound with high level of silica enhances driving stability on snowy roads.